October 2015: SFB set up its base in the Innovation Incubation Center of STUST.
September 2015: SFB was established in Tainan City.
SERVICES
Old Microorganism Strain Management Bank
The Company is available to store natural yeasts for breads and microorganism strains for traditional fermentation foods.
The Company engages in the development of innovative services. It purifies natural yeasts or valuable food fermentation strains that belong to composite microorganisms so that they can become single strains with topnotch technology, and stores them with the internationally-recognized liquid nitrogen technique to ensure that every strain for foods retains the highest quality when being used.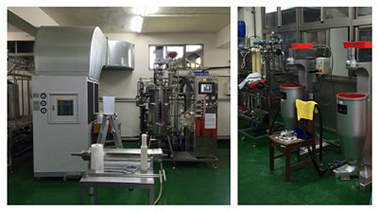 Develop probiotics for functional food
Develop microorganisms for the production of special amino acids
Develop microorganisms for the production of plant-originated lactic acids
Develop microorganisms of feeds and fertilizers for the agriculture, livestock farming and fishery industries
Develop microorganisms to turn waste into energy
Develop microorganisms for other applications